Dr. Kate Mayfield Berberick, Owner and Veterinarian
Dr. Berberick is a 2004 graduate of The Ohio State University, College of Veterinary Medicine. Following graduation, she took an internship at the prestigious Hagyard, Davidson, and McGee Equine Hospital in Lexington, KY. After 6 years of exclusive equine practice, Dr. Berberick expanded into small animal medicine and surgery. She has found joy in providing care for companion animals and their families.
Dr. Berberick and her husband, Sean, moved to Florida in 2014 where she started working for Coquina Ridge Animal Clinic. In April 2019, she became the proud owner of Coquina Ridge and strives to continue the legacy of care that has been long established. In her off time, she enjoys hiking, kayaking, camping, traveling, gardening, taking her dogs to agility training, and sharing her home with those 2 dogs, 2 cats, and 4 budgies.
Carie Salzman, Customer Service Representative/Office Manager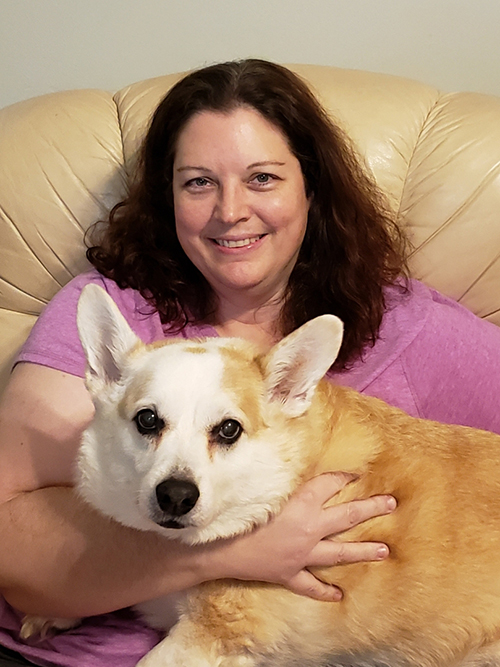 Carie has been working in animal medicine for almost 30 years, 24 of which have been at Coquina Ridge. Though she loves working with the animals, she has found her niche in Customer Service. In her spare time, Carie loves spending time with her herd of guinea pigs. She also enjoys crafts and figuring out Escape Rooms with her son.
Franchel Maher, Veterinary Technician/Lead Surgical Tech
In Cape Town, South Africa, Franchel's house was known as the local zoo. Franchel's love of animals came from her mother who never said NO to any critter she brought home. She came to the USA in 1993 as an Au Pair in order to support her night time studies. Her career in veterinary medicine started in 1997. Franchel graduated with a BS in Biology in 1999 and a Veterinary technology degree in 2002. After focusing on being an involved mom for a while, she spent a few years in the grooming field until she moved to FL in 2015. Pursuing her first love, veterinary technology, brought her to the Palm Bay Animal Clinic in 2016. She transferred to Coquina Ridge Animal Clinic family late in 2017. When she is not in the clinic you will find her gardening with her husband Colin, cuddling with her fur babies, and cheering on her sons, Colben and Chris.
Jennifer McBride, Veterinary Technician / Assistant Office Manager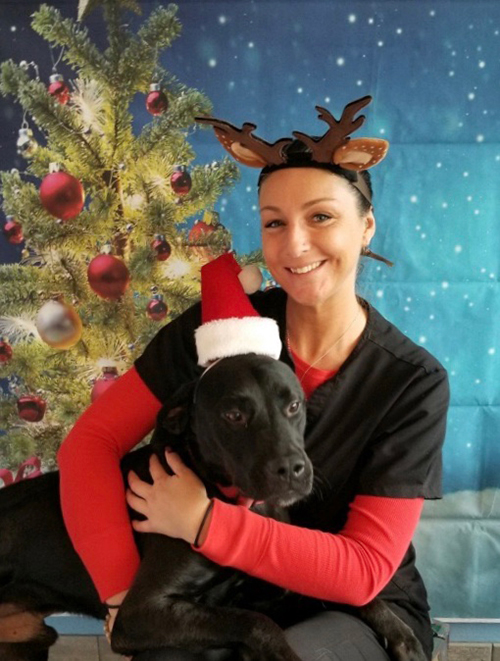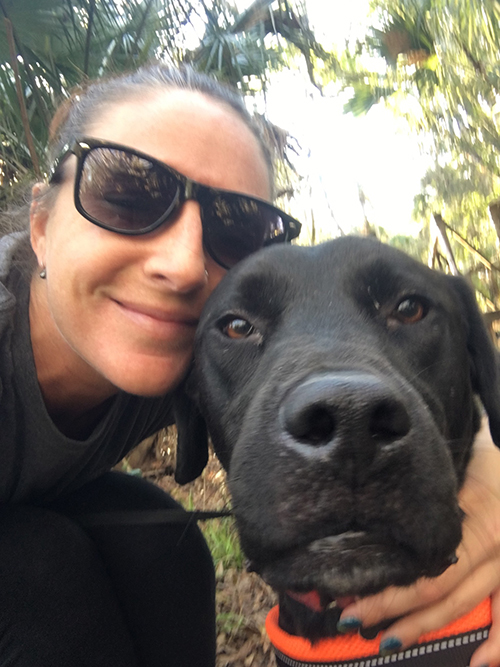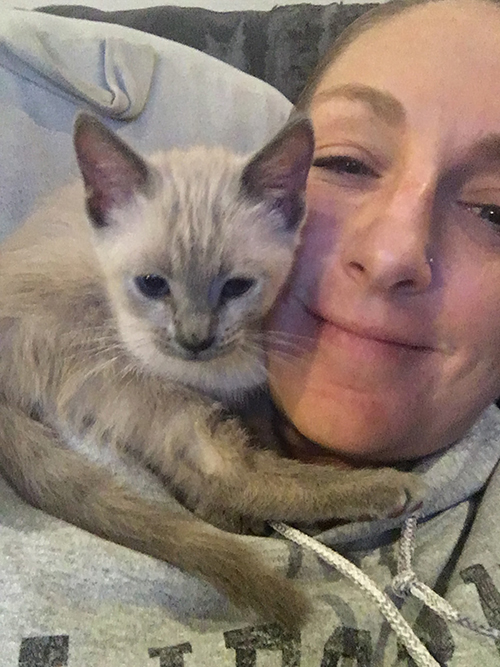 Jennifer has always had a passion for helping animals and has been in the Veterinary field since 2006. She is originally from New Jersey but moved to Florida in 2015. Jennifer enjoys horseback riding, going to the beach, and snuggling with her 3 furbabies: Killian, Sargent Smush Face, and Vinnie.
Arlene Velez, Veterinary Technician/Lead Appointment Tech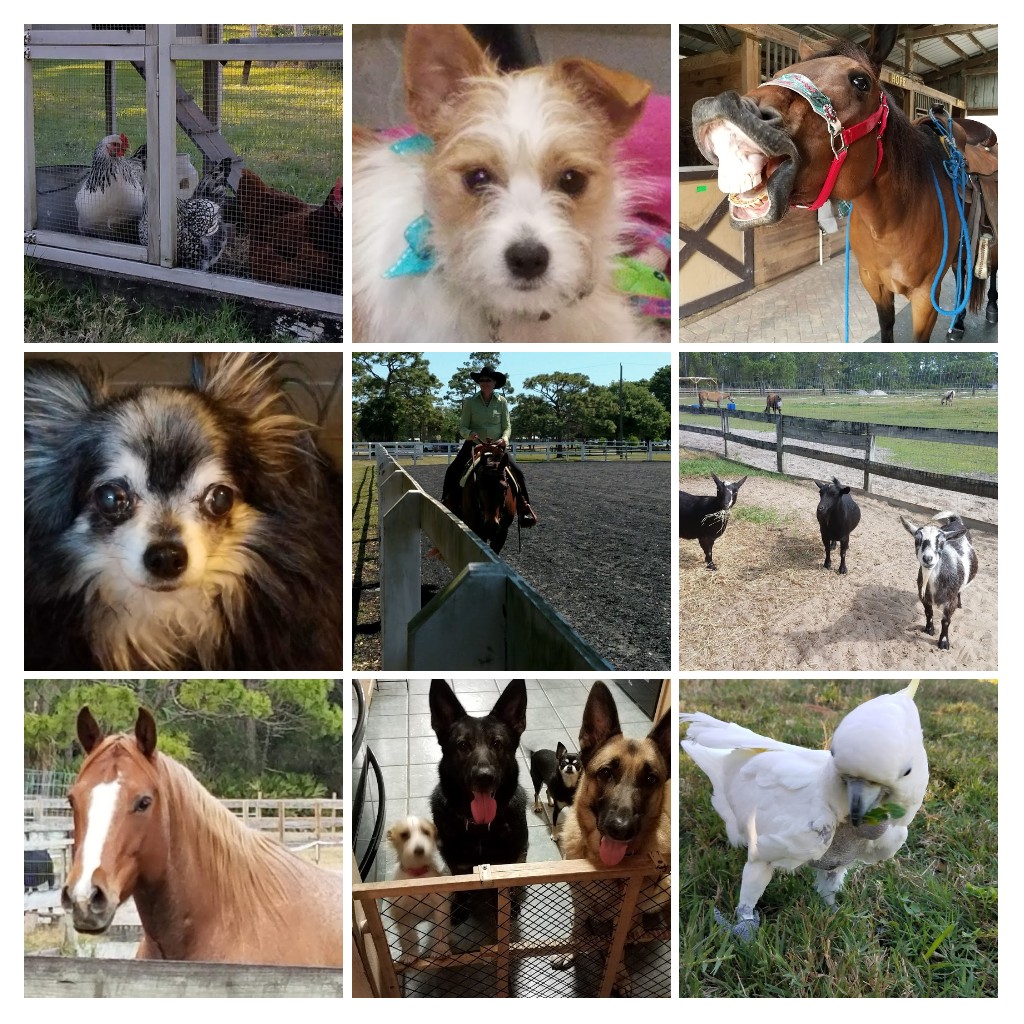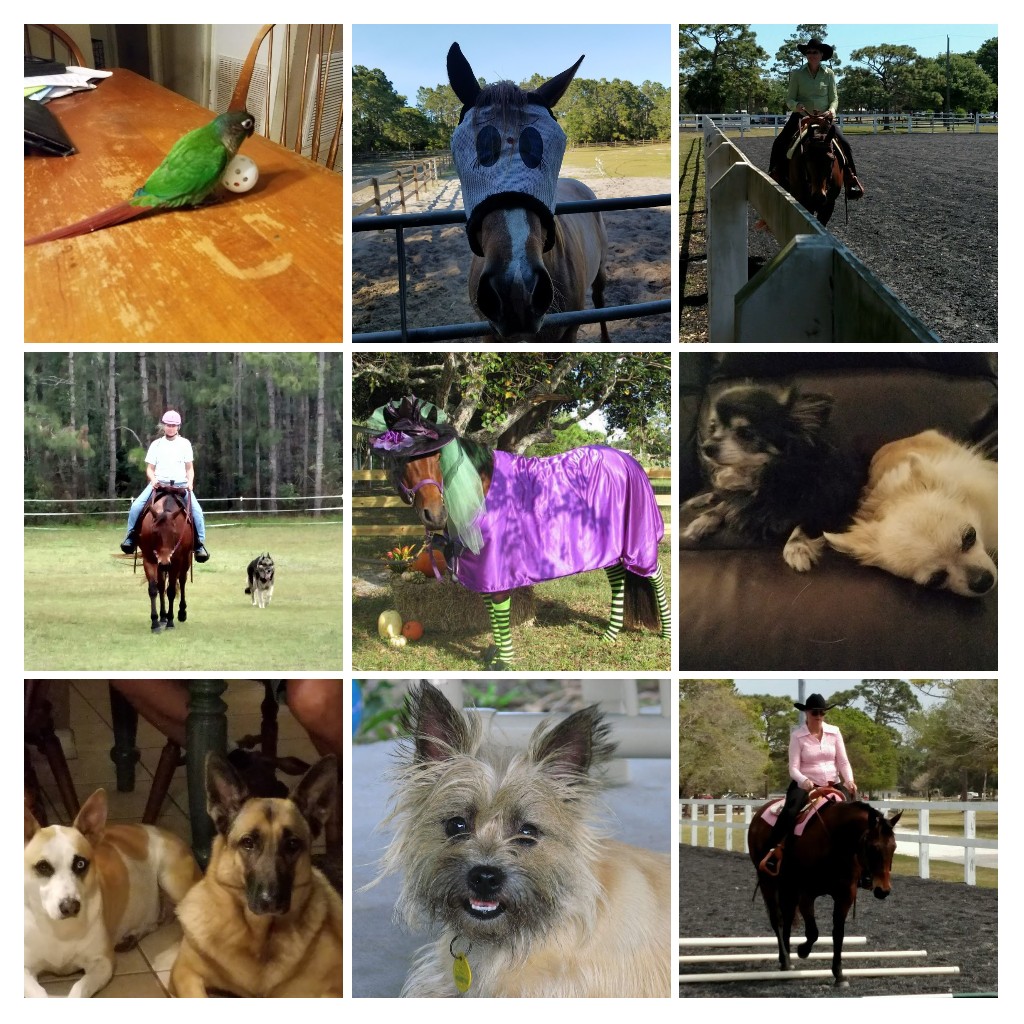 Arlene has been working with and loving animals her whole life. From growing up in a family that took in all forms of animals and nurturing them back to health, to spending summers cleaning kennels and traveling to obedience and tracking trials, as well as trail riding her horses in the Sebastian area. As an adult, she then trained her own dogs (Rottweilers at the time) in obedience, tracking, and as licensed therapy dogs. Because there was no vet tech school in the area, she had to pound the pavement to try to find a veterinary hospital to hire her with no previous in hospital experience or certified training. In May of 1997 she convinced Dr. Turner to give her a chance and she was hired part time. Arlene has worked at Coquina Ridge ever since and enjoys the continued personable, family atmosphere of a small animal clinic with Dr. Berberick. In her spare time, she still enjoys dog training, showing and trail riding her horses, kayaking, camping, and other outdoor activities with her fur babies and family.